The familiar "no smoking" signs will now include a "no vaping" message due to updated health legislation.
The Smoke-Free Ontario Act has recently been updated in conjunction with the legalization of recreational cannabis. Signs are required to be posted at the entrance to all public buildings, in addition to outside all public restrooms
Free, updated signage is available at the North Bay Parry Sound District Health Unit, located at 345 Oak Street West in North Bay. Workplaces are responsible for posting the updated signs.
The changes to the law state school, recreational, and a list of other public places must now be cannabis and vape free. This prohibition covers vaping and the smoking of tobacco and cannabis indoors or within 20 metres of those facilities.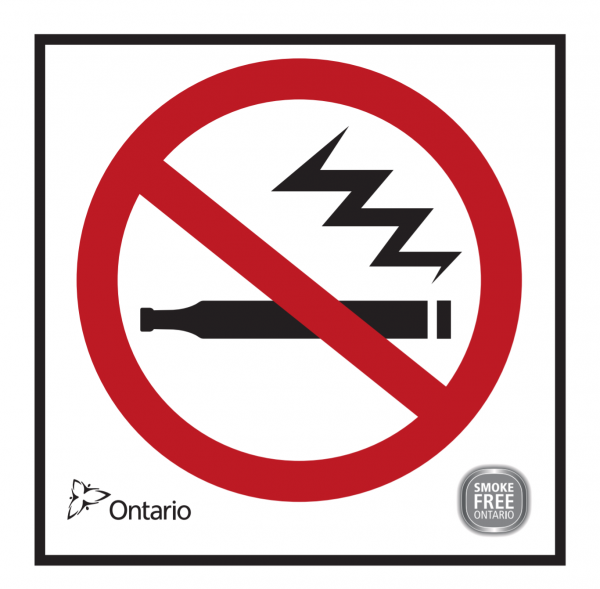 According to Health Unit Tobacco Inspector Paula Benoit, there will be a grace period during which the public will have a chance to adapt to the new legislation. Once that period has lapsed and the new signs have been posted, violators may be ticketed at a rate of $250 plus a $50 victim surcharge fee and a $5 court cost for the first infraction, with fines increasing for repeat offenders.
With files from Nicole Reis