Rick Taylor of North Bay has been recognized with the Ontario Senior Achievement Award in a ceremony at Queen's Park.
Taylor is a ski instructor who coordinates the Nipissing Trackers, a free skiing program for children with disabilities and special needs. Richard secured sponsors to help with equipment and registration costs and led the classes himself. Last spring, Taylor and the Nipissing Trackers were featured on CBC's the Rick Mercer Report:
Video courtesy of The Rick Mercer Report via YouTube
Last Friday, Taylor was presented the Ontario Senior Achievement Award by the Hon. Elizabeth Dowdeswell, Lieutenant Governor and the Hon. Raymond Cho, Minister for Seniors and Accessibility. The Ontario Senior Achievement Awards recognize people who have made outstanding contributions to their communities through voluntary or professional activities after the age of 65.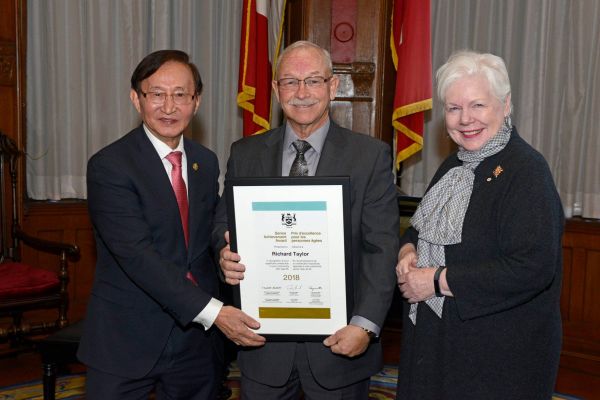 For a full list of recipients, click here.