Greater Sudbury Police say they have caught the man they believe to be responsible for a 20-year-old killing in that city — and he has ties to North Bay.
Robert Steven Wright, who goes by "Steve" or "Steven," is now 39, has lived in North Bay for many years and worked as a laboratory technician at the North Bay Regional Health Centre.
Wright was arrested yesterday and charged with first-degree murder.
Wright would have been in his late teens in January 1998 when 23-year-old Renée Sweeney was stabbed to death while working in an adult video store in Sudbury.
Police supplied a photo (below) from the late-1990s of Wright, when they say he attended Lockerby Composite, in Sudbury.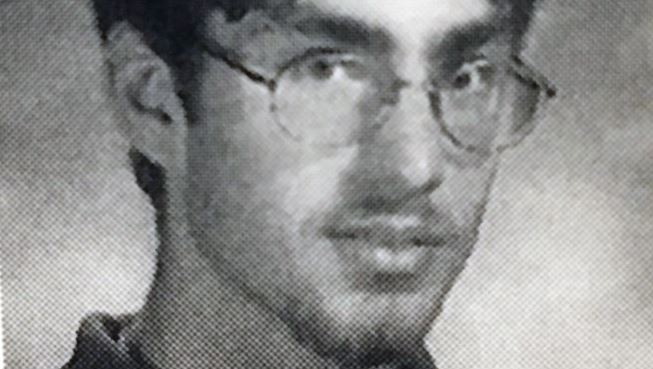 Police say Wright has been tied to the case forensically after Lindsay's Law expanded the national DNA database.
In 1998, investigators say the suspect left DNA on Sweeney's body, as well as on a coat thrown away and discovered after the killing.
At the press conference in Sudbury announcing Wright's arrest, Sudbury Police Chief Paul Pedersen thanked the North Bay Police Service for its assistance with the case over the last several months.
Greater Sudbury Police acknowledge "that our community and the media have many questions about Robert "Steve" Wright, however this matter is still under investigation and in order to obtain unbiased and untainted statements, we cannot risk compromising the investigative process by providing additional details."