Get financial assistance towards YOUR Second Career at N.E.T.C
Second Career is an Ontario government program that helps those who have been laid-off get the skills training they need for high-demand jobs in their communities. Second Career at Native Education & Training College (N.E.T.C) helps individuals in North Bay get the funding for the education or training required to get a more desirable career.
Second Career is a cost-sharing grant provided on the basis of need, which provides funding help up to $28,000 to pay for:
tuition
living expenses
help caring for dependents
travel
transportation
disability supports
other living and training costs
books
What N.E.T.C programs are available?
A few of the programs listed below are eligible under Second Career. When meeting with your case manager at YES Employment, they'll help you determine an appropriate program.
Once you and your case manager have decided on a program, you can apply to the college in person at N.E.T.C North Bay Campus.
Do I qualify for Second Career?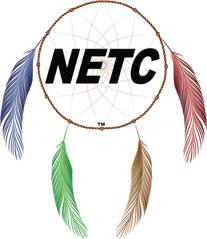 You can apply to Second Career through YES Employment if you are:
laid off, or have been laid off since January 2005
unemployed or working an interim job (working less than 20 hours per week)
choosing to re-train for a career that is in demand
To find out if you qualify for Second Career or other government funding, please contact YES Employment, N.E.T.Cor an Employment Ontario Assessment Centre to arrange an assessment interview.
Native Education & Training College (N.E.T.C) of Business, Healthcare, Human Service and Technology is an Ontario registered and approved Private Career College with a state of art ground Campus downtown North Bay, coupled with an Online Virtual Learning Management System (LMS) that provides Mainstream and Indigenous Communities with a quick enrollment process, up to date academic diploma programs and continuing education professional development certificate courses with daily, weekly, & monthly start dates.
To begin your Second Career at N.E.T.C and obtain the financial assistance available to you, learn more by visiting:
» yesnorthbay.com/seeking-work/second-career
» ontario.ca/page/second-career
---