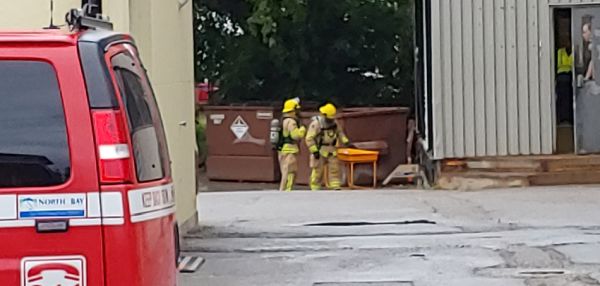 NBFES responded to a HAZ MAT alarm at around 11:30am in a loading dock at the rear of the Canada Post outlet at 101 Worthington Street East after a black powder was discovered in a bin containing packages.
No official word but the preliminary identification of the substance is from printer toner or an ink cartridge, meaning it is harmless.
The building was also shut down in May after a white powder was discovered by an employee.