The Ontario Northland Railway is hoping to head back under the umbrella of the Ministry of Transportation.
For the last while, the ONR was placed under the direction of the Northern Development and Mines, and the government and company believe this will lead to good things for both parties.
"It's a better fit," Nipissing MPP Vic Fedeli said. "There are great synergies there. We have trains and buses all through Ontario, except in the north. Here at Ontario Northland, we have trains and buses, its just common sense that they should be together. They were together in the past and as Andy Mitchell (Local Unifor President) said, it's the right way to do it."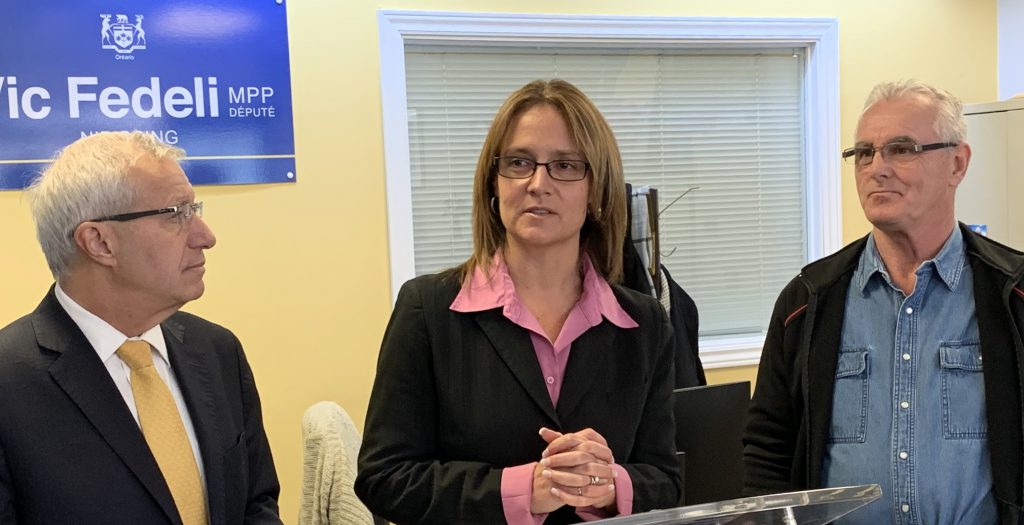 "This is a really significant milestone for us," ONR President and CEO Corina Moore explained. "It just makes so much sense. This allows us to collaborate more effectively, and look at the opportunities to ensure that there is seamless transportation in this province. I believe this puts us at a table where we can advocate for transportation services."
"This will help us highlight our rail and bus services in northern Ontario. They're vital, we don't have many other solutions to help us connect seniors to medical appointments and passengers to educational institutions."
"Originally, the MTO was where we were, and we were a development road," Mitchell explained. "Whether it was forestry or mining, it allowed many communities to be established in the north. There is so much more out there that can be developed."
As part of the MTO, both Moore and Mitchell believe this could help the company expand its services.
"I think there is expanded services that would be important in the north," Moore stated. "We have provided options to expand further west in our bus network and we are working on passenger rail services. We hope to have direction by the end of the year on the possibility of expanding west."
"You look at the size of this province and the amount that is in the northern region, and we deserve equity and I think we are going to move towards that with a really seamless network by Ontario Northland. It is a proud moment for us because we know the services that we can provide, and this move will allow us to do what needs to be done for the north."
"The way I see it, being in the ministry only makes it easier," Mitchell explained. "They can hand the work off, it doesn't need to go to tender. We can be the provider to Metrolinx, provide good quality and high paying jobs here in northern Ontario."