Art was on display, dancers dazzled, and short films were shown at Chippewa Secondary School Tuesday evening.
Proceeds from the evening were donated to the Gord Downie & Chanie Wenjack Fund, totaling $1,750 on the night, with more still coming in.
"The Gord Downie and Chanie Wenjack fund promotes reconciliation between Indigenous and non-Indigenous peoples in Canada," said Mikaila Kimball, a grade 11 student who spearheaded the project. "Tonight is an Indigenous arts night to celebrate the art of local Indigenous artists, with everything from paintings, short films, and dances."
"We had a silent auction, along with a modern dancer and traditional dancers, a photography slideshow to go along with tons and tons of artwork," she continued.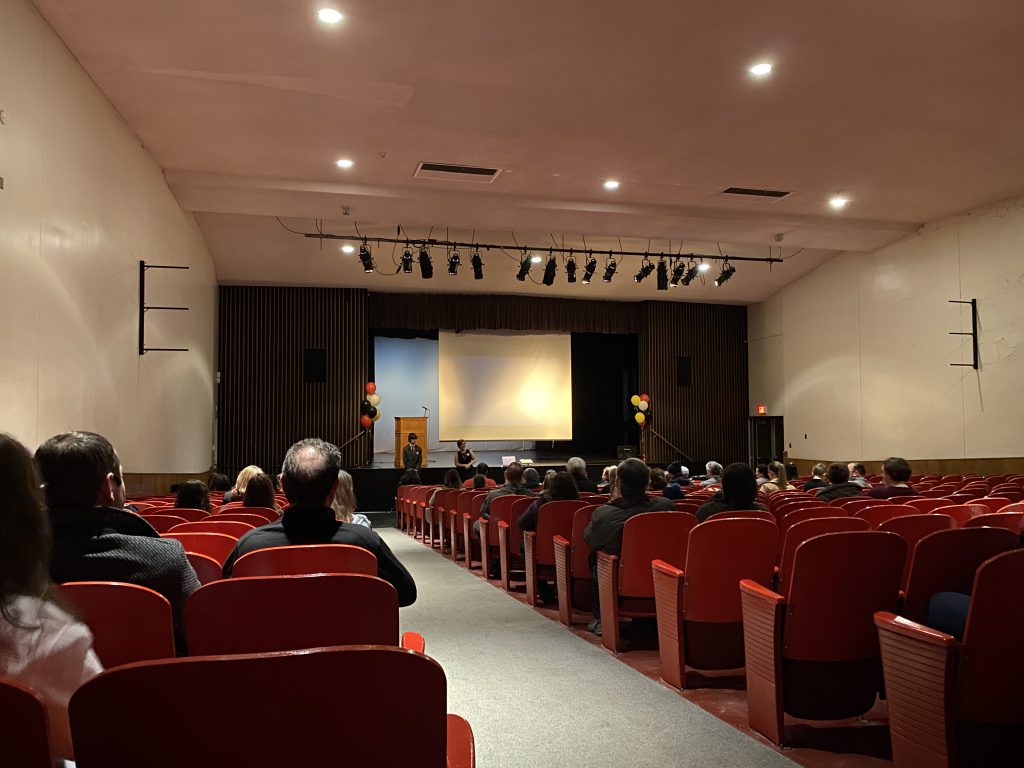 Put on by students of the International Baccalaureate program, the night was part four in a project they have been working on.
"The most recent part was hosting the Secret Path animated feature which Gord Downie made alongside an artist," Kimball explained. "We also had information booths that had to do with everything from residential schools to the truth and reconciliation act and the Gord Downie Chanie Wenjack fund in general. We also have been playing the Secret Path album on the morning announcements to spread awareness of the music and the story of Chanie Wenjack."