Germaine Tanguay and her daughter, Tina Thibault admit they are not "Christmas buffs", but that didn't stop them from creating a holiday competition to determine whose home has the best Christmas lights display. 
Tanguay and Thibault came up with the idea to hold a Christmas light competition earlier in the month as a way to have some COVID-19-friendly fun. 
"We thought it would be a great opportunity for families to get together while staying at home," Tanguay explained.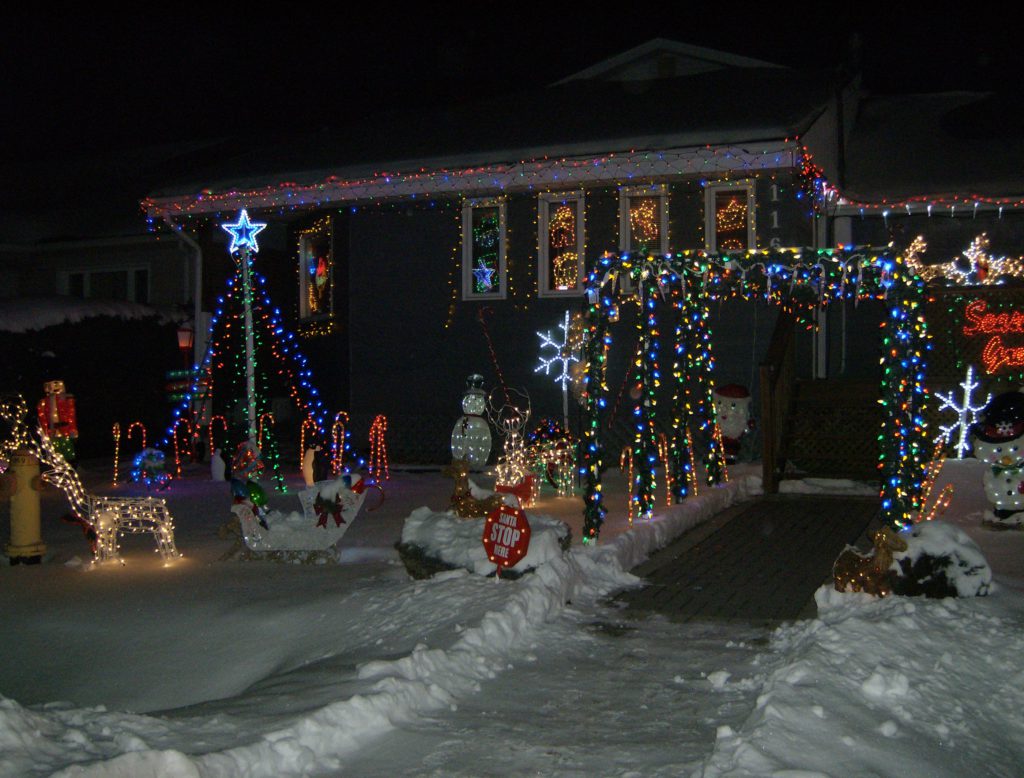 With the idea in mind to hold a competition, the two needed prizes to give out. So, they visited local grocery and hardware stores that gave them a combined $500 in gift cards. 
That all culminated in Tanguay and Thibault visiting 17 homes around the city on Friday, judging the houses using a plethora of criteria rated one to five. 
"Creativity, lights, animation, blow-ups, originality, humour and seriousness, music, theme, colour, participation and size of the display," Tanguay said. 
"They were all close though," she assured, adding each category carried a rating of one to five which was added up. "We don't know many people in North Bay so it was a good occasion for us to judge it."
The winning house belonged to Wade Ringler, who won around $200 in gift certificates for his display on Stone Manor Drive.
Denise Truchon and Tom Robertson placed second and third place, earning $180 and $160 in gift certificates, respectively. 
Tanguay says she's a little disappointed that there were only 17 participants who signed up for the Christmas light competition but is confident those who entered "were the best". 
"We hope that we can do it again next year," Tanguay added.