Several groups are benefiting from a recent Christmas Bazaar and Tea event at the Pro-Cathedral of the Assumption.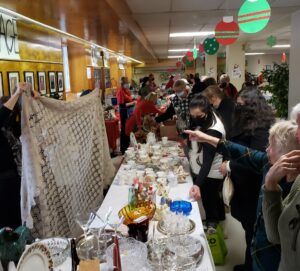 Just over $8,000 was raised at the event hosted by the Catholic Women's League at the Pro. 
The money is going to school breakfast programs, Meals on Wheels, the North Bay Food Bank and the Gathering Place. 
"Our volunteers have created a warm and welcoming atmosphere, and I am blessed to be surrounded by a team of experienced, dedicated and hard-working women whose efforts produced another successful Christmas Bazaar," says Leah Pierce, Pro-Cathedral CWL Bazaar & Tea convener.  "The support of the church community never fails to bring hope to those who need it the most in North Bay."
She says crowds of people took in the Nov. 18 event.