Three local non-profit groups are sharing $33,620 raised during this year's Peter Minogue Rocks and Hearts Curling Tournament. 
They include the Canadore College Foundation, the North Bay Military Family Resource Centre and the North Bay Regional Health Centre Foundation.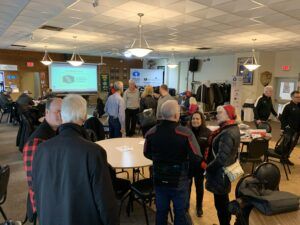 Proceeds will be supporting student success, military families and advanced medical equipment to serve our community.
Officials say after a two-year hiatus due to the COVID-19 pandemic, the one-day bonspiel returned on Feb. 10 with sixteen teams taking part.
Since the inaugural tournament in 2019, the event has raised approximately $98,620.