OUTLoud North Bay has been offering local kids a safe space for three years now. 
The local youth centre held an open house on the weekend to mark its third anniversary.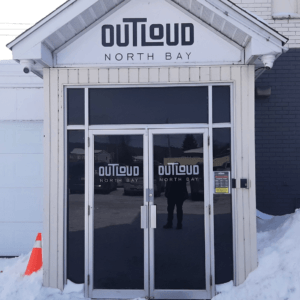 "We opened OUTLOUD on March 1, 2020, so two weeks before COVID," says Seth Compton, Executive Director. "That in itself was its own journey but I quickly realized that every kid in our community needed a safe space so I continued to pluck away and here we are celebrating three years." 
He says finances are the biggest challenge. 
"Back in 2021 we registered as a charity," Compton says. "We do rely on community partners and donors to operate this space." 
He says it's not always about donating money, pointing out they have a clothing closet and provide after-school snacks, too. 
Looking ahead, Compton says the goal is to continue to be there for the youth who come to the centre. 
"My focus is just to make sure that the youth in our community have their basic needs met," he says. "I deal with a lot of families that have food insecurities and they're struggling to pay their bills. I want to be here just to be able to provide that safe space, the necessities.  That's huge.  I'm just one guy trying to take care of our community."
For more information visit outloudnorthbay.com