Jim's Locksmithing has moved to a new, larger location in West Ferris.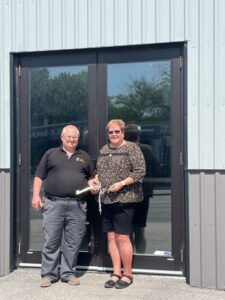 The local business has been in operation for over three decades.  
It's now located at 106 Lakeshore Drive.   
"As we transition to our new, larger facility, we can't help but feel overwhelmed with gratitude for the continued support our family-owned locksmithing business has received from the community," says Jim Landon, owner. "Your trust and encouragement have been the driving force behind our growth, and we are proud to take this next step."  
Officials say the new, expanded space allows the business to showcase an extensive range of security products for residential and commercial customers, including the latest innovations in the field.