There's no shortage of community events on the go this weekend.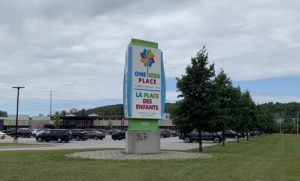 On Saturday, One Kids Place is hosting its Community Day, including the Meet a Machine event.  
From 10 am to 2 pm, the interactive, hands-on event showcases different machines, vehicles and community partners.  
There's also a barbecue, children's activities and the Stuck on a Truck fundraiser.  
Local celebrities and community members will be stuck on a truck until they can raise enough donations to be 'allowed off'.  
Proceeds are going to the One Kids Place Family Support Program, to assist with individual financial demands of children and families with special needs. 
Also on Saturday, the Rotaract Club of North Bay-Nipissing is holding its Fill the Crib donation drive.  
From 10 am to 4 pm, the club will be at Centre Court at Northgate Shopping Centre collecting items for the Trinity Infant Food Shelf and the hospital's Neonatal Intensive Care Unit (NICU). 
"The 'Fill the Crib' event is an opportunity for us all to contribute to the well-being of babies and families who could use a helping hand," says Alex McDermid, event co-chair.  "Whether it's diapers, clothing, or monetary donations, every contribution counts and makes a difference." 
The second annual Charity Hike for Canadore Student Food Bank is also lined up for Saturday.  
The event takes place from 9 am to 1 pm at the Education Centre trails.  
Over 400 pounds of food and $2,000 was raised at the event last year with officials hoping to beat that this year.  
The 11th Annual All Heart Pet Rescue Walk-a-thon is also on Saturday.
The in-person event starts at 10:30 am in the parking lot at 1350 Fisher Street.
Sunday features a couple of walk/run events including the Kidney Walk at Lee Park and the Kate Pace Way.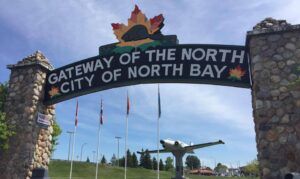 Sherry Cauvier, Renal Aide with the Renal Dialysis Unit at the hospital, says the event raises funds to support kidney disease research, and programs and services for people living with kidney disease, including locally.  
"We rely on this [walk] yearly to get money in order to help our patients," she says. "North Bay is one of the 28 communities hosting the walk this fall."  
Cauvier says there's no cure for kidney disease, with the only treatments being kidney replacement or dialysis. 
"It changes their life and affects their family," she says. "For some, it means losing hours of the week for work. They can't work anymore, or they have to work around their work schedule and come in during the evenings for treatment. The majority of them are three times a week so basically, they become our second family here."  
Registration for the event is at 9 am with the walk starting at 10 am.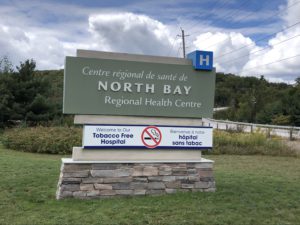 Sunday also features the Our Hospital Walk Run, which is back for a 17th year.  
The North Bay Regional Health Centre Foundation fundraiser supports advanced medical equipment to serve the community. 
The event takes place at the health centre with registration at 8 am and the races starting at 9:30 am, followed by a chili lunch.