It seems no type of snow is safe in downtown North Bay.
All next week, expect increased activity in the dead of night as crews work to truck-out the early-season accumulation of snow.
The City of North Bay Roads Department is advising snow removal is scheduled to take place from December 16 to December 21. The work will commence each night at 10:00pm and continue until 8:00am the next day.
The snow removal will focus on the downtown core but other streets may be added depending on time (see map below).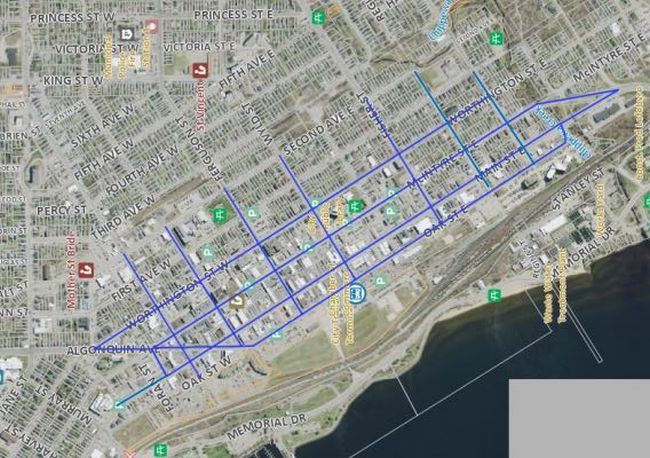 Questions and/or concerns should be directed to Public Works at (705) 474-4340.
The City of North Bay Roads Department thanks you for your cooperation while work is completed and would also like to wish everyone a safe and happy holiday season.