North Bay City Council has approved a recommendation to rezone a mostly vacant piece of property so an apartment complex can be built.
This despite a neighbour's objections raised at a public meeting held two weeks ago, concerning on-street parking.
The odd-shaped plot of land is approximately 2,800 square metres and has frontage along Second Avenue West and Front Street. A 36-unit building consisting of mostly bachelor and one-bedroom apartments is planned.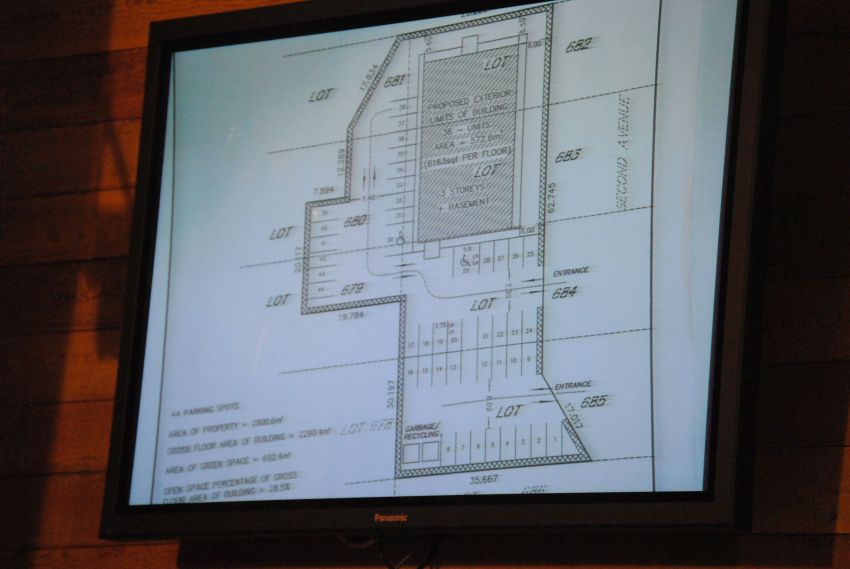 It is the overflow of parking that he believes will result from the completed building which concerns Don Foisy, a Front Street homeowner.
Rick Miller of Miller & Urso Surveying, on behalf of developers Dominic and Thomas Muratore (plus a numbered Ontario company), told council there is a "need for this type of apartment development."
Miller's clients were seeking (and have been granted) some concessions from the rezoning by-laws. For instance, a traffic brief will be necessary to proceed but the proponents have received a reduction in mandatory parking spaces from 1.5 per unit to 1.22 spaces per unit. This means the required total of parking spots has been dropped from 52 to 44.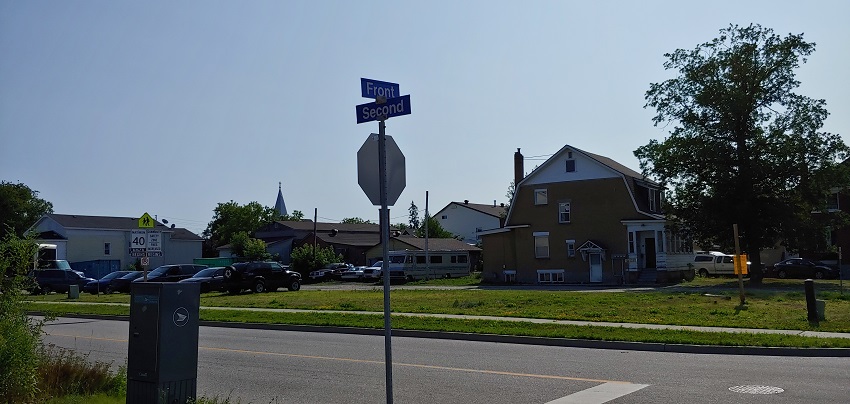 Foisy advised accessing Front Street in the morning from his driveway will become even more challenging due to the traffic from the morning commute and additional vehicles parked on Front Street due to lack of spaces at the new building.
"Traffic is very heavy there," especially during the ten months when school is in, said Foisy. "I'm concerned when it comes time to back out of my driveway, I'm going to have to cross into the far lane. It's wide enough for four lanes and people will park there now, bringing it down to two lanes."
Asked why exceptions should be made for the project, Miller responded, "It's a redevelopment of a brownfield site in the downtown area and in order for redevelopments of these sites to be economical in nature, especially on irregular-shaped pieces of property, it's often necessary to reduce things."
Miller acknowledged Foisy's parking concerns and said the traffic brief would take "a couple of months," to complete. "The traffic consultant will prepare a brief that will detail any changes that need to be made…and may require that there be no parking along that street or something to that effect."