The Government of Ontario is releasing public sector salaries for 2019.
Former CAO Keith Robicheau can be found near the top of the list of City of North Bay employees at $209,991.60 for the 2019 reporting period. Except, Robicheau has not been the CAO since December of 2018. The reason for Robicheau's departure was never publicly disclosed as the City classified it as a "human resources" matter, with privacy implications.
Fire Platoon Chief Greg Kraft tops the local public sector list at $225,493.52, followed by Robicheau, Fire Platoon Chief Mike Hives ($206,655.57), Police Chief Scott Tod ($199,163.56), and Fire Captain Terry Hargrave ($198,528.75).
Current City of North Bay CAO David Euler, who served as acting CAO until being named to the position permanently in May 2019 was reported as having a salary of $192,850.99. Robicheau and Euler combine for over $400,000 in salary for chief administrative officers from the City of North Bay in 2019.
Former CAO Jerry Knox also appeared on the Sunshine List multiple times as a "Corporate Advisor" after his departure from City Hall. A citizen, Kevin Ferris, has been embroiled in a protracted battle with the City over Freedom of Information requests concerning the Knox affair since 2016.
For the complete list of salaries, click here.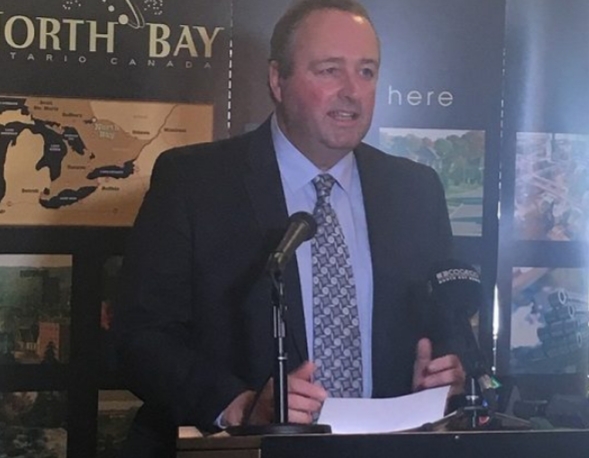 The Public Sector Salary Disclosure Act, 1996 makes Ontario's public sector more open and accountable to taxpayers. The act requires organizations that receive public funding from the Province of Ontario to make public, by March 31 each year, the names, positions, salaries and total taxable benefits of employees paid $100,000 or more in the previous calendar year.
The act applies to organizations such as:
the Government of Ontario
Crown agencies
municipalities
hospitals
boards of public health
school boards
universities and colleges
Ontario Power Generation
other public sector employers who receive a significant level of funding from the provincial government