'Tis the season for plow equipment theft as one local resident found out this weekend.
Sunday, officers from the Powassan Detachment of the Ontario Provincial Police responded to a break, enter and theft complaint in Chisholm Township.
The investigation reveals the suspects entered a property on Chiswick Line at approximately 7:00pm on Saturday. They entered a shed and removed a new SaltDogg Electric Hopper Spreader with a value of $7,500 and a Boss DXT Plow from a vehicle. Police say the plow was then mounted in on the suspects' vehicle. The plow is valued at over $10,000.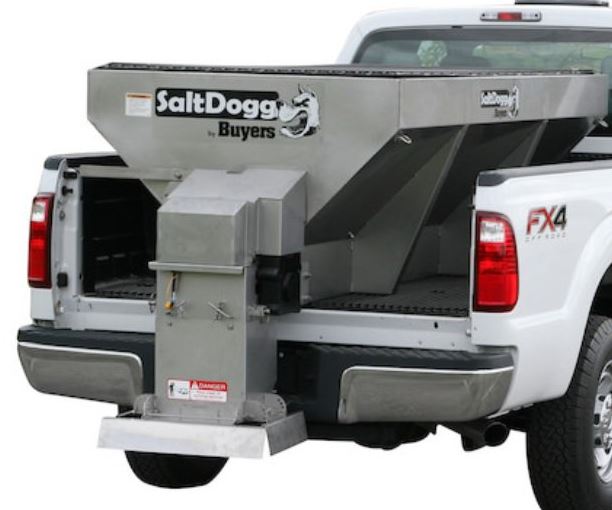 Acting Staff Sergeant Bill McMullen, Detachment Commander of the North Bay OPP, advises, "High ticket items such as plows are appealing to thieves making them at risk for theft. Remember to safeguard your property to make it less attractive to crime."
Here are some crime prevention tips that you can use to deter crime and safeguard your property:
Thieves hate bright lights. Install outside lights and keep them on at night. Consider motion sensors that set off lights or alarms.
Ensure that buildings, doors and windows are well exposed, lit up, and not obstructed, paying particular attention to landscaping.
Keep your fences in good repair. Secure all access roads with locked gates.
Remove all weapons of opportunity such as small garden rocks or throwable objects.
Keep small equipment locked in a barn or garage.
Block in larger items, such as plows, so that they cannot be removed.
Use cameras and post signs letting the public know that video is being utilized on the property.
Ensure that building doors and windows are sturdy and solid and locked with the best locks available.
The North Bay OPP is asking anyone with information regarding this theft to call (705) 495-3878 or toll-free at 1-888-310-1122.  Should you wish to remain anonymous, you may call Crime Stoppers at 1-800-222-TIPS (8477). You can also submit information online at www.nearnorthcrimestoppers.com. Being anonymous, you will not be required to testify in court and information you provide may lead to a cash reward of up to $2,000.